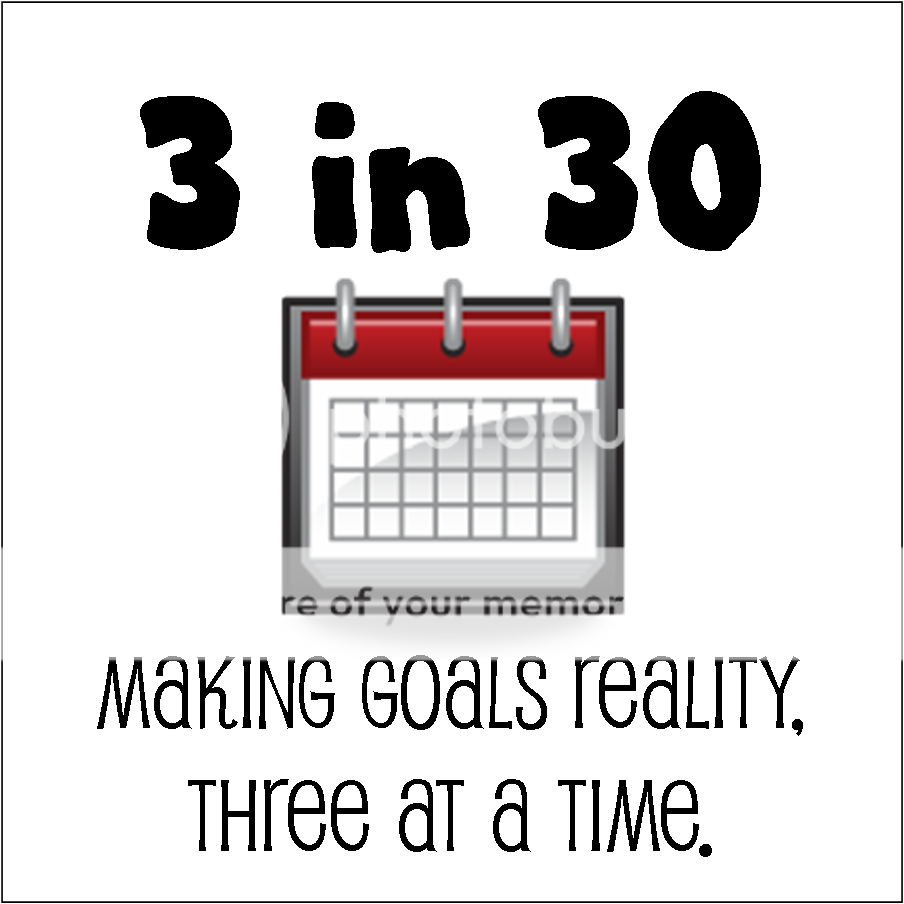 I have enjoyed being a part of such a great group. Everyone's encouragement has been amazing. I am looking forward to next month.
It is the end on week 4 for the 3 in 30 goals for January and here is my update.
1. Stop drinking soda, of any kind. I gave up soda at Christmas and I have done great with this goal. I had 1/2 a Coke when we went to Red Robin, we had onion rings, you have to have a Coke with that! Other than that, I have no soda. I don't really miss it anymore.
2. Start school before lunch. O.k. this one still needs work. I really want to get us on a morning schedule but the past few weeks we are having some behavioral issues and once we get past those I will go back to working on school before lunch.
3. Start Project 365 I have to say remembering to take a picture every day is hard. I am working on it. I have missed 2 days so I consider this a success. I plan to keep this up for the year, one month at a time.
Overall I am happy with the progress I made on the goals, I have to say knowing I had write about my progress every week really helped to keep me going. I look forward to next month.
February Goals
My goals this month center around getting us ready for this spring. My husband will be travelling overseas for several weeks and that is going to make for some changes around the house. Not having him here to help is going to be exhausting for me (medical issue) and I am trying to get as organized and prepared as I can to make it easier. I chose goals this month to help me get prepared and organized.
1. Deep Clean the whole house
2. Make a 30 day menu and shopping list. I used to cook 30 meals for 30 days all the time and I need to get back to it.
3. Blog more often I want to work at blogging more often and get ahead by scheduling some of my post.