We are in the south so having snow at all much less in December is a real treat. These are from early afternoon just as the snow had started.
Then for breakfast the next day, a family tradition snowcream.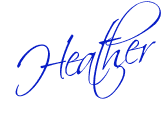 EDITED TO ADD
Snowcream Recipe
Big bowl of snow
1 can of eagle brand milk(sweetened condensded milk)
Pour condensed milk
over snow and add vanilla. Mix to combine. Serve immediately.
As my husband likes to point out you can used shaved ice and get the same result but that is not the point, you have to use snow. It is a tradtion in my family with the first snow you make snowcream for breakfast.